This evening, Thursday, May 22nd, a group of OCAP members found their way into an exclusive Liberal Party event with Kathleen Wynne and Justin Trudeau in attendance. We dropped a banner and had the following to say with a speech and flyers distributed through the air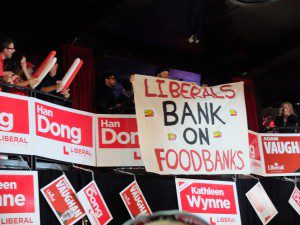 :
ATTENTION: No Cause for Celebration
Ontario Liberal Party: Making Life Harder for Poor People
As you celebrate the Liberal Party tonight, let us remind you of why poor people are suffering in this Province…
After elected in 2003, on the heels of the devastating Conservative reign, the Liberals failed to reverse the Harris cuts including the 21.6% slash to welfare rates in 1995
Since that time, social assistance rates have continued to drop. Token increases of 1% a year do not even match inflation. Today, welfare rates are 55% below where they should be with that initial Harris cut and 19 years of skyrocketing costs to housing, food, and basic necessities of life
The Ontario Liberals have also slashed vital benefits such as the Special Diet – literally a benefit for food , and the Community Start-Up – a benefit to combat homelessness, and for women to re-locate from situations of domestic violence. These cuts are putting poor people's health and lives at risk.
Not one party in this election is even talking about poverty – in fact, all three parties are looking to cut social spending which would see our incomes continue to decline.
Poor people in this Province refuse to be treated like dirt. We have been organizing and fighting back. We will disrupt your fancy parties, your election campaigns, and your public events – we will not be silent or invisible.
We demand:
Raise the Rates of social assistance 55% now!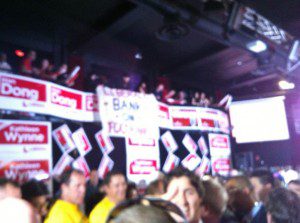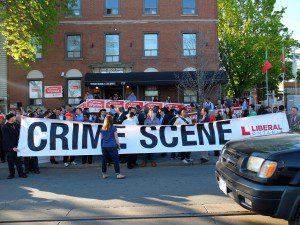 RaisetheRates.ca
https://www.facebook.com/RaiseTheRates
#RaisetheRates